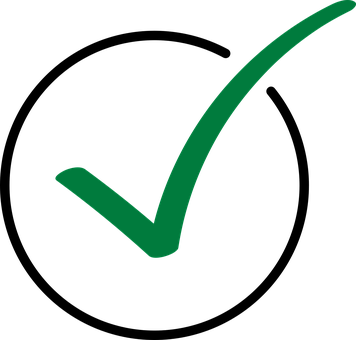 Reviewed by Christine Kijek, Registered Colorectal Nurse on, July 11, 2022
Ostomy skin barriers are an integral part of any ostomy two-piece system. Their efficiency and compatibility with the pouch help to ensure that the user has a safe and confident experience. A skin barrier keeps the peristomal region healthy and also ensures that there is no leakage of waste from the stoma. If the barrier fits perfectly, then the skin around the stoma stays perfectly healthy, allowing the patient to feel secure and comfortable.
How to choose the right Skin Barrier?
Choosing the right skin barrier takes a small effort. One has to consider a few things with respect to the stoma, the output levels, and the bag one uses. We have listed nine things you should keep in mind before choosing an ostomy skin barrier.
1. Perfectly Round Stomas
For perfectly round stomas, and if the size of the stoma remains stable, then one can look for pre-sized skin barriers. They come in different sizes and are usually the perfect choice. No cutting is required, hence reducing the task of preparing the barrier for use.
2. Sensitivity to Tapes
A number of patients are allergic or sensitive to tapes. Not all barriers come with a tape border, but if you are sensitive or allergic to tapes you should specifically avoid the ones that require tape for adhesion to the skin. There are a number of tape-less options on the market.
3. What if the Stoma Output is Liquid or Mushy?
A skin barrier that cannot tackle continuous liquid or mushy output will eventually give in and cause problems for the user. There are specialized skin barriers that are incorporated with the feature to tackle continuous liquidity. Hence choose the ones that are more resistant (extended wear).
4. Oval Shaped Stomas
Oval shaped stomas are a little tricky to handle. Choosing a precut skin barrier is of little use as they might be rendered useless within no time. Choosing a cut to fit barrier will likely be your best choice. You can measure the stoma and cut the barrier to fit your needs. This will ensure the proper fit and will prevent leakages.
5. What to do if Stoma sticks out?
It is very common to have a stoma that sticks out of the skin. Using a flat skin barrier will ensure that the barrier has a perfect fit over the stoma. The stoma has to jut out a little for the perfect output of waste into the bag. The flat skin barrier will ensure that it doesn't interfere in the functioning of the stoma.
6. What if the Stoma is Flat?
As discussed earlier, it is important that the stoma juts out a little as it helps in simpler and faster removal of waste from the stoma into the ostomy bag. Hence using a convex skin barrier will force the stoma out a little, enabling the output to fall into the pouch. It also forms a more secure seal around the stoma, preventing any leakages and mishaps.
7. Changing Skin Barriers Frequently
If your stoma requires a frequent change in skin barriers, it is often recommended to use a barrier with light adhesion. Strong adhesion attaches firmly to the skin and constant removal can damage the skin and cause irritation and rashes. Gentle adhesion is always the right choice in these situations.
8. What if the Stoma Output is Solid?
A solid output means that the barrier has to deal with heavier and denser output. This means that the adhesion should be stronger than other times. A skin barrier with strong adhesion and the ability to stick well in dry conditions is the recommended choice in these situations.
9. Compatibility with the Ostomy Bag
Another minor, but very important thing you should check is that your skin barrier should be completely compatible with the ostomy pouch or bag you are using. It is therefore generally recommended that an individual uses a barrier of the same brand as the pouch to ensure complete compatibility.
As discussed earlier, it is paramount for a healthy stoma that you choose the right skin barrier. At Shop Ostomy Supplies we have a wide range of ostomy skin barriers to choose from. Check with your doctor and choose the right barrier.
Where to buy Skin Barriers online?
Skin Barrier protects skin from various complications. Shop Ostomy Supplies Offers a wide range of skin barriers like Standard, Pre-cut, Cut-to-fit, Moldable from top manufacturers such as Hollister Incorporated, Coloplast, Convatec, Nu-hope, Genairex. Buy Now!

Disclaimer: All content found on our website, including images, videos, infographics and text were created solely for informational purposes. Our content should never be used for the purpose of diagnosis or treatment of any medical conditions. Content shared on our websites is not meant to be used as a substitute for advice from a certified medical professional. Reliance on the information provided on our website as a basis for patient treatment is solely at your own risk. We urge all our customers to always consult a physician or a certified medical professional before trying or using a new medical product.