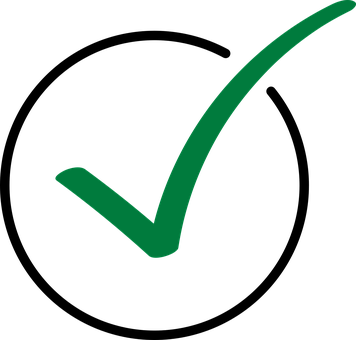 Reviewed by Christine Kijek, Registered Colorectal Nurse on, July 12, 2022
Intimacy is an important part of any relationship and the very foundation of it in some cases. But when it comes to having an ostomy, one cannot forgo intimacy because of it. Instead, one has to go through a period of adjustment and change to incorporate intimacy and ostomy in the same frame. There are many important things that you need to know and need to convey before getting intimate with another person. Following these steps allows a person to enjoy intimacy even while having an ostomy.
Accept Your Ostomy
After you have accepted and adapted to new ways of doing things. You have already proven that you can achieve anything you wish. When it comes to the desire for companionship, romance, a serious relationship or social acceptance, you have to think a step ahead. A normal concern will always arise, whether your partner will accept the way you are or not.
Go Easy On Yourself
How you see yourself in the mirror, including what you feel about it, affects you. It is however important to realize that it does not change your ability to love and commit. People who really care for you understand this fact. Happiness and contentment within you will lead to harmony in a relationship. Telling someone about your ostomy is surely not the easiest task you have done. You can always choose whom you want to tell and when you want to tell them. It is always better to discuss this in the early stage of a relationship as the adverse reaction of letdown is not as harsh as it might be later. Also, it gives a good indication of the person's feelings about the real you.
Have Patience With Ostomy
Often the first few dates with a new person are fun but not exactly conducive to really getting to know each other. Clubs are loud, restaurants have lots of other people around, and other activities like concerts or baseball games don't allow for intimate chit chat. Have a date where you and your partner could actually talk to each other and get to know each other in a better way. Explain to your love partner clearly and briefly about ostomy in the simplest way. Technical detail is not required until asked. Let your partner get comfortable and understand why it is important for you. Tell him/her why you have gone through this surgery and it does not affect your daily activities and enjoyment. Don't rush; give your partner enough time to think it through. Feel free and calm if ostomy topic comes up.
Moving Further with Hygiene for Ostomy
The way you attended your personal hygiene before intimacy, hygiene for ostomy is equally important.
The pouch should be fastened securely.
Unless intimacy is spontaneous, empty or replace the pouch beforehand.
During intimate moments, you might be concerned with hurting your stoma or dislodging the pouch. Especially during the first encounter after surgery, it is natural for you and your partner to have this fear. Intercourse will not harm the ostomy nor will most positions. Men can wear covering like Options Style 93206 Men's Brief with Open Crotch and Built-in Ostomy Barrier Support. Women can go for Options Style 83002 Ladies Brief with Open Crotch and Built-In Barrier Support, in which the pouch can be safely tucked in. If you want to internally treat odor you can use Parthenon Devrom Chewable Internal Deodorant Tablets. To help prevent leakage in ostomy pouches and make stomal fluids more manageable you can use Parthenon Par-SORB Ostomy Travel Size Absorbent Gel Packets. They convert the stoma output into gel, eliminating pouch noise and improving confidence
Intimacy with an ostomy can be just as enjoyable as it was prior to ostomy surgery. Taking these simple steps and always being open about it to your partner can help you build a stronger relationship and also enhance intimate activities over a period of time.
Where to buy Ostomy Supplies Online?
Shop Ostomy supplies offer a wide range of Ostomy products from top Manufacturer like Hollister, Convatec, Marlen, Cymed, Nu-Hope, Torbot and more. Shop now!
All You Need To Know About Ostomy

Disclaimer: All content found on our website, including images, videos, infographics and text were created solely for informational purposes. Our content should never be used for the purpose of diagnosis or treatment of any medical conditions. Content shared on our websites is not meant to be used as a substitute for advice from a certified medical professional. Reliance on the information provided on our website as a basis for patient treatment is solely at your own risk. We urge all our customers to always consult a physician or a certified medical professional before trying or using a new medical product.