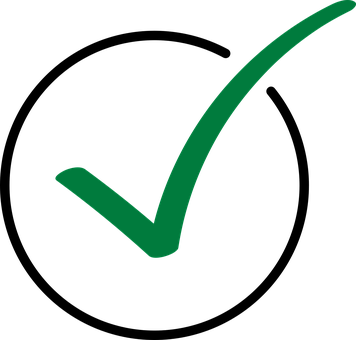 Reviewed by Christine Kijek, Registered Colorectal Nurse on, June 28, 2022
Introduction      |    When to Wear?     |    Important Tips     |    Where to buy?
An ostomy support belt is an essential ostomy accessory. It enables the user to lead an active life with full confidence and a complete sense of security. This is because it serves the following purposes:
Provide heavy to moderate support

Protects, conceals and supports the ostomy pouch

Ensure better adhesion

Are adjustable and can be customized to the user's body and ostomy pouch

Provide leak protection

Provide hernia support

Reduce noise from the pouch

Are soft and flexible and comfortable against the skin

Can be worn round the clock during sleep, work, and play

Can be tailored for diagonal, horizontal or vertical wear
The Coloplast Brava Adjustable Ostomy Belt is made of a soft and comfortable material and is discreet under clothing. It secures the skin barrier for extra security. It can be adjusted to fit the user's body shape, especially when the abdomen is uneven or rounded. It can fit all assura and SenSura barriers with belt tabs.
When to wear an ostomy support belt?
Not all users require an ostomy belt. This is because the construction of the stoma and the characteristics of the peristomal skin are unique for each individual and decides the security of the pouching system. Certain occurrences are indicative of using the belt. For instance, premature lifting of the border of the flange requires a belt. Consistent leakage at the edge will also require the user to wear a belt. A pouching system that shifts with regular activities during the day will need a belt to tug the pouch towards the abdomen.
Important points to remember for ostomates
The Nu-Hope Regular Elastic Support Belt naturally takes the body shape. It has an opening reinforced with a durable plastic ring for 360 degrees wafer and pouch support. It is secured with a sturdy and adjustable Velcro tape closure. It provides hernia support around the stoma. Likewise, the Coloplast Brava Ostomy Support Belt also has similar features.
Not all pouching systems support ostomy belt. So, if an ostomate needs a belt, it will limit the type of pouching systems he/she can use.

Belts attach to tabs, ear-like appendages, located at the 3 and 9 o' clock positions on either the pouch or flange.

The belt works best when worn in line with the belt tab position, directly across at 3 and 9 o' clock. This may or may not be in line with the natural waist. Even if the natural waist is higher than the belt position, the belt should be worn correctly, as it automatically shifts with movement.

Belts are elastic and stretch out over time with repeated use.

Belts should not be too tight when worn. Wearing belts too tight can cause skin problems or irritation where the tab rests on the skin. In case of a two-piece pouching system, the pouch can pop off the flange, if the belt is worn too tight.

The correct sizing of the belt should be determined. The thumb rule says, after being attached the user should be able to slide a couple of fingers under the belt.

Adequate care is required. Hand wash with a mild soap and cold water and then drip dry.

To ensure effectiveness, belts should be replaced on a regular basis.

Thus, ostomy belts allow the user to lead an active life while providing complete comfort and hygiene. The material used is air and moisture permeable and thus keeps the skin dry and well-ventilated.
Where to buy Ostomy Belts online?
Ostomy support belts hold up the colostomy, ileostomy and urostomy bag. Adjustable and designed to provide extra security. They keep the stoma, wafer and collection bag concealed. Shop Ostomy Supplies Offers a large collection of Ostomy Support Belts for top Manufacturer such as Nu-hope, Marlen, Coloplast, Hollister. Show now!
All You Need To Know About Ostomy

Disclaimer: All content found on our website, including images, videos, infographics and text were created solely for informational purposes. Our content should never be used for the purpose of diagnosis or treatment of any medical conditions. Content shared on our websites is not meant to be used as a substitute for advice from a certified medical professional. Reliance on the information provided on our website as a basis for patient treatment is solely at your own risk. We urge all our customers to always consult a physician or a certified medical professional before trying or using a new medical product.