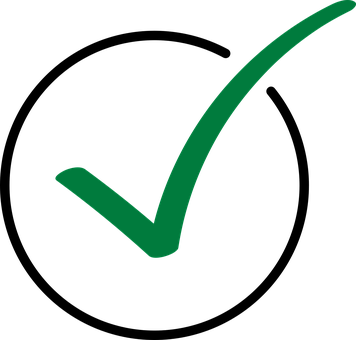 Reviewed by Christine Kijek, Registered Colorectal Nurse on, June 27, 2022
Ballooning     |    How to Avoid Ballooning?     |    Ostomy Pouch Types     |    Where to buy?
Ostomates often have issues with accumulation of gas in their ostomy pouch. Passing gas and farting with an ostomy can be embarrassing. Consider the fact that a human passes gas up to 14 times a day. Fortunately, it is possible to escape such awkward moments by employing proper appliances and adopting a healthy lifestyle.
What is Ballooning?
Ballooning refers to accumulation of gas in an ostomy pouch which causes the stoma bag to blow up. This gas is then expelled through the stoma bag. Ballooning is a common phenomenon and reduces considerably once the stoma has settled. Most of the stoma pouches have charcoal filters that function as deodorizer and allow the gas to escape easily. However, chaos ensues once the filters get blocked with moisture from inside the bag.
What Causes Ostomy Pouch Ballooning?
Accumulation of gas in the ostomy pouch occurs due to two main factors. First is the swallowed air and second is the gas formed by the bacteria in the colon (which depends on individual's eating habits and the motility of the bowel). Certain foods are known to increase gas.
How To Avoid Ballooning of the Ostomy Pouch?
Ostomates can manage the gas build up and its release from the ostomy pouch by the following techniques.
1) Avoid Swallowing Too Much Air
We hardly realize the amount of air we swallow while we eat. The goal of the ostomate is to minimize the amount of air they swallow while eating their food. The quantity of air bubbles ingested considerably increases if you talk while eating food. Habits such as smoking, sucking on candies, sipping drinks through a straw, chewing gum and gulping drinks increase the amount gas entering the ostomy pouch.
2) Follow Ostomy Diet That Produces Minimum Gas
Avoid gas producing vegetables like cabbages, sprouts, dried beans, corn, spinach, lettuce, radishes, cauliflower, onions, broccoli, and cucumbers. Carbonated drinks such as beer, sodas, and mineral water are gaseous and should be avoided by ostomates as much as possible. Foods that are difficult to chew into small pieces allow more air to be swallowed which increases gas production. For ostomates, peppermint tea can prove to be a good home remedy and preventative measure when they feel gassy. A cup of peppermint tea can disperse the gas without it coming out through the ostomy pouch. Peppermint capsules can be just as effective. Always consult your doctor to get proper dietary advice for your ostomy type.
3) Buy Ostomy Accessories
There are ostomy accessories that can help you control gas build-up in ostomy pouch. Kem Osto-EZ-Vent Air Release Device is often recommended to allow faster gas release in ostomy pouches whenever and wherever necessary. It often helps boost comfort and confidence of ostomates while providing relief from constant worry about gas build up in the ostomy pouch.
The ostomy gas release device consists of a disposable nipple valve to let the gas out. It can be easily added to the ostomy pouch and can be opened and closed as desired. It is a better alternative to burping or breaking the seal between the wafer and ostomy pouch to release the air. Kem
Osto-EZ-Vent Air Release Device reduce incidence of pouch explosions and wafers pulling loose which makes it less messy and more secure. Osto-EZ-Vent Air Release Device for ostomy pouches does not have a charcoal filter. The versatile gas release device can fit on any type of ostomy pouch, be it one piece, two piece, drainable, or closed end. With this ostomy air release device ostomates get the freedom to be as active as they wish.
Ballooning and Ostomy Pouch Types
For ostomates proper handling of gas accumulation in the ostomy pouch depends upon the type of ostomy pouch used and type of ostomy (ileostomy, colostomy or urostomy).
1. Ileostomy - Ostomates with an ileostomy are prone to suffer gas build up in the ileostomy pouch, especially just after surgery. As the ostomy and bowel settles the amount of gas reduces. A Healthy diet on a regular schedule helps to reduce the amount of gas considerably. Filtered pouches or charcoal filters to neutralize the waste odor are not usually recommended for Ileostomies. The stool from an ileostomy tends to be wet and overly loose. The moisture prevents the filters in ileostomy pouches from functioning well. Any leakage through the filter can lead to obstructions and possible awkward situations. People with an ileostomy might decide against the use of a filter. Kem Osto-EZ-Vent Air Release Device can be the best alternative for such ostomates.
Best Selling Ileostomy Pouches
2. Colostomy - Ostomates with colostomies often use filters since their stool tends to be thicker because they still have most of their large intestine. Gas accumulation in colostomy pouches is normal due to healthy bacteria activity in the colon, or large intestine. Charcoal filters and Osto-EZ-Vent air release device prove to be effective in handling the gas accumulation in colostomy pouches.
Best Selling Colostomy Pouches
Ostomates who wear two-piece ostomy appliances can use the "burping" technique to release the gas from the ostomy pouch. Instead of completely removing the pouch, slightly separate the ostomy pouch from the flange at the top of the ostomy appliance. This will allow the gas to escape or bubble out from the ostomy pouch system. Reattach the pouch to the flange once the gas is expelled. It is important not to make any holes in the pouch. Poking any holes will destroy the enclosure and the overall effectiveness of the ostomy appliance.
Ostomates who use a one-piece ostomy appliance without a filter, can empty the gas by simply removing the clip. Poking holes into the ostomy pouch to expunge the gas is not recommended. A punctured ostomy pouch can no longer be odor-free and leakproof. Accumulated gas in a drainable ostomy pouch can be released by briefly opening the outlet end.
Where to buy Ostomy Supplies online?
At shopostomysupplies.com, we offer you a wide range of Ostomy Supplies from various top-selling brands like Coloplast, Convatec, Hollister, etc. Browse through our wide collection and chose the product that best suits your needs. Purchase now!
All You Need To Know About Ostomy

Disclaimer: All content found on our website, including images, videos, infographics and text were created solely for informational purposes. Our content should never be used for the purpose of diagnosis or treatment of any medical conditions. Content shared on our websites is not meant to be used as a substitute for advice from a certified medical professional. Reliance on the information provided on our website as a basis for patient treatment is solely at your own risk. We urge all our customers to always consult a physician or a certified medical professional before trying or using a new medical product.